An original work commissioned by SATA (Sports and the Arts) for the Minnesota Vikings.
Over the spring and summer of 2016, Jeremy Szopinski and I designed and painted a mural in the newly built US Bank Stadium, in downtown Minneapolis. The mural titled, "The Golden Pass" is composed of spiraling football forms that follow the arc of golden spirals. They emanate from several points and interact with giant shard-like forms that were inspired by the stadium's grand architecture.
For the project, we worked with 6 student interns from Minneapolis College of Art and Design:
Hannah Farrell
Elisa Gomez
Jonathan Herrera-Soto
Celia Olson
Aimee Strzok
Suyao Tian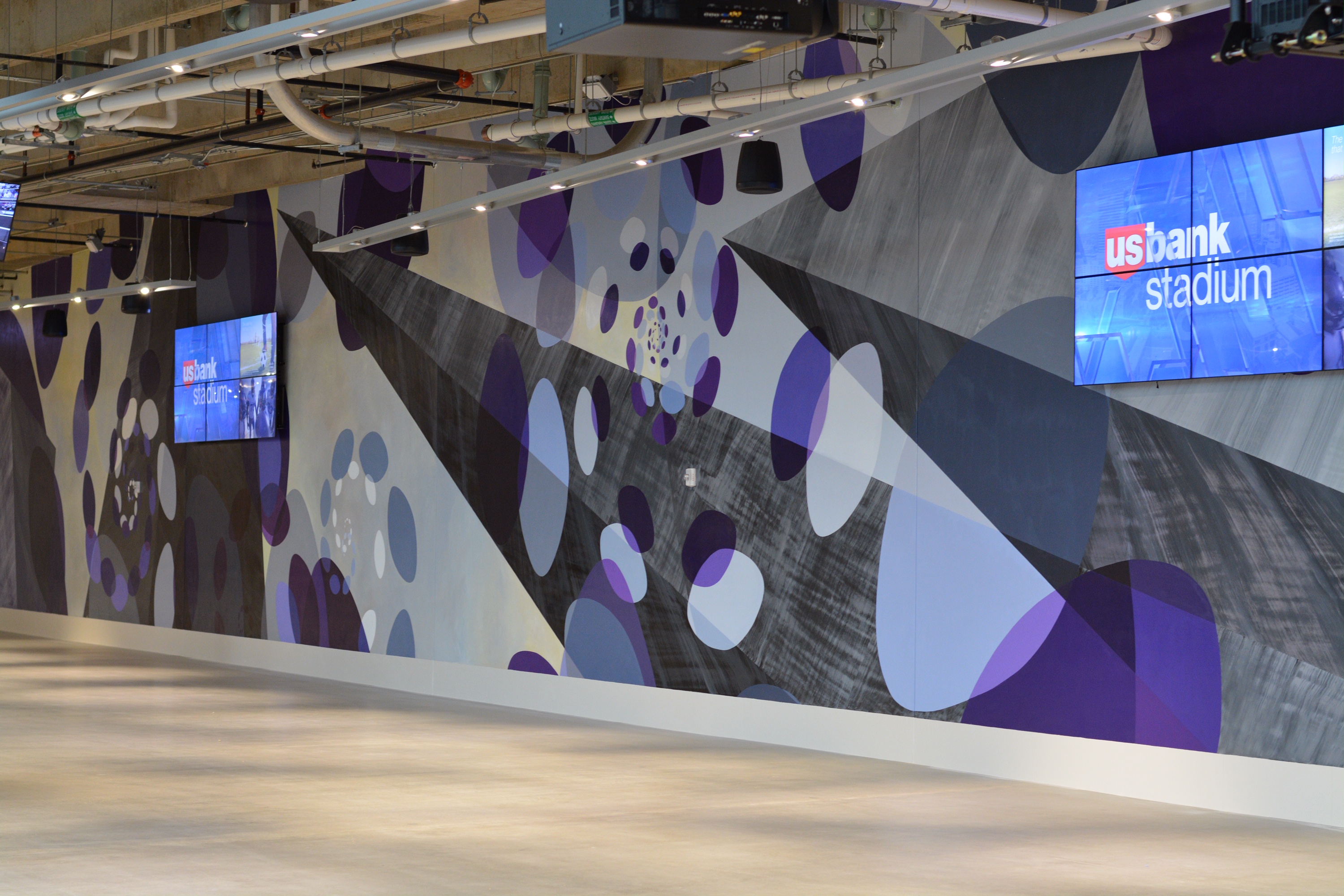 Progress photos of the project.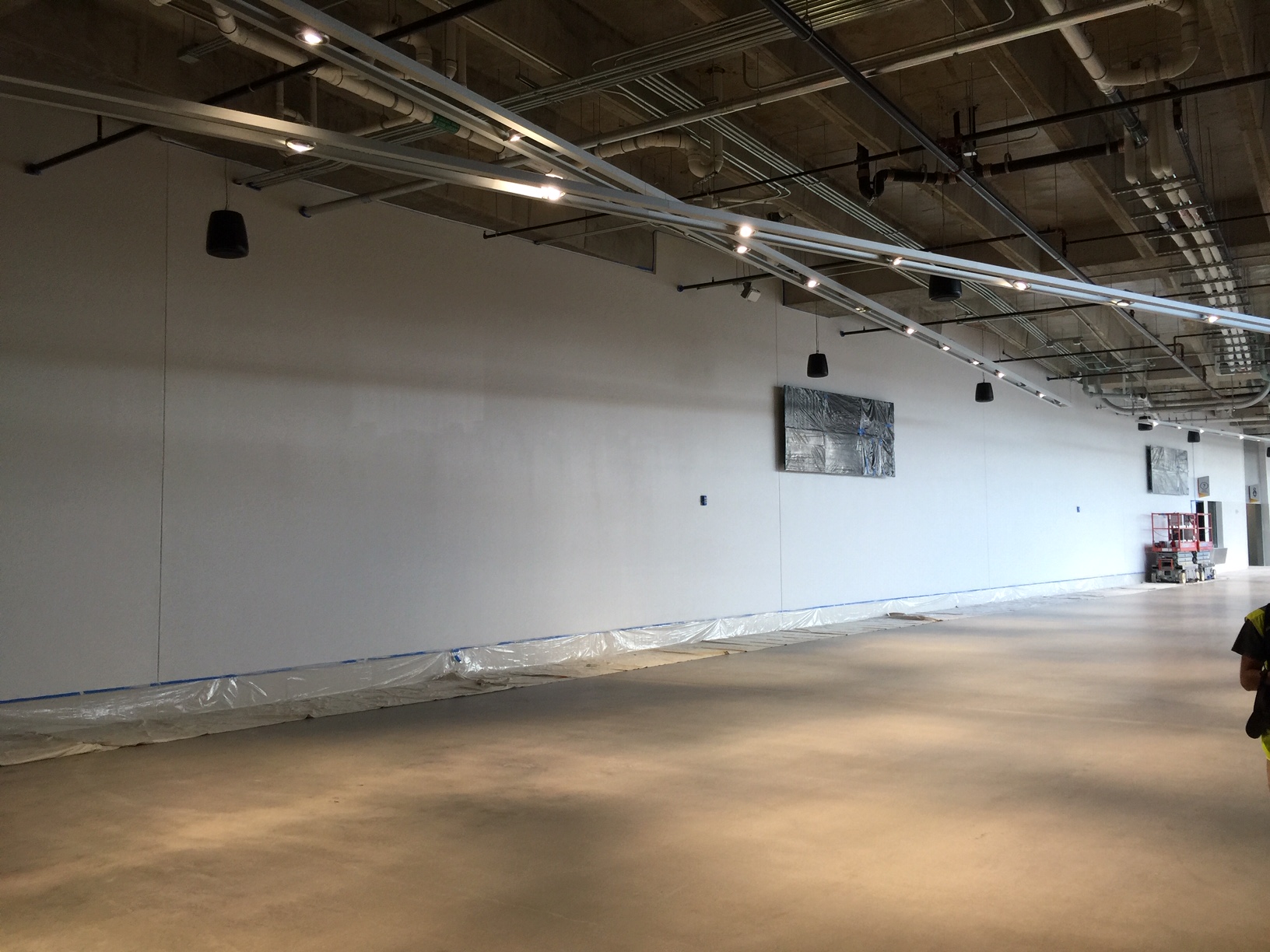 The surface measures 125′ x 18′ and is located on the north main concourse of the stadium.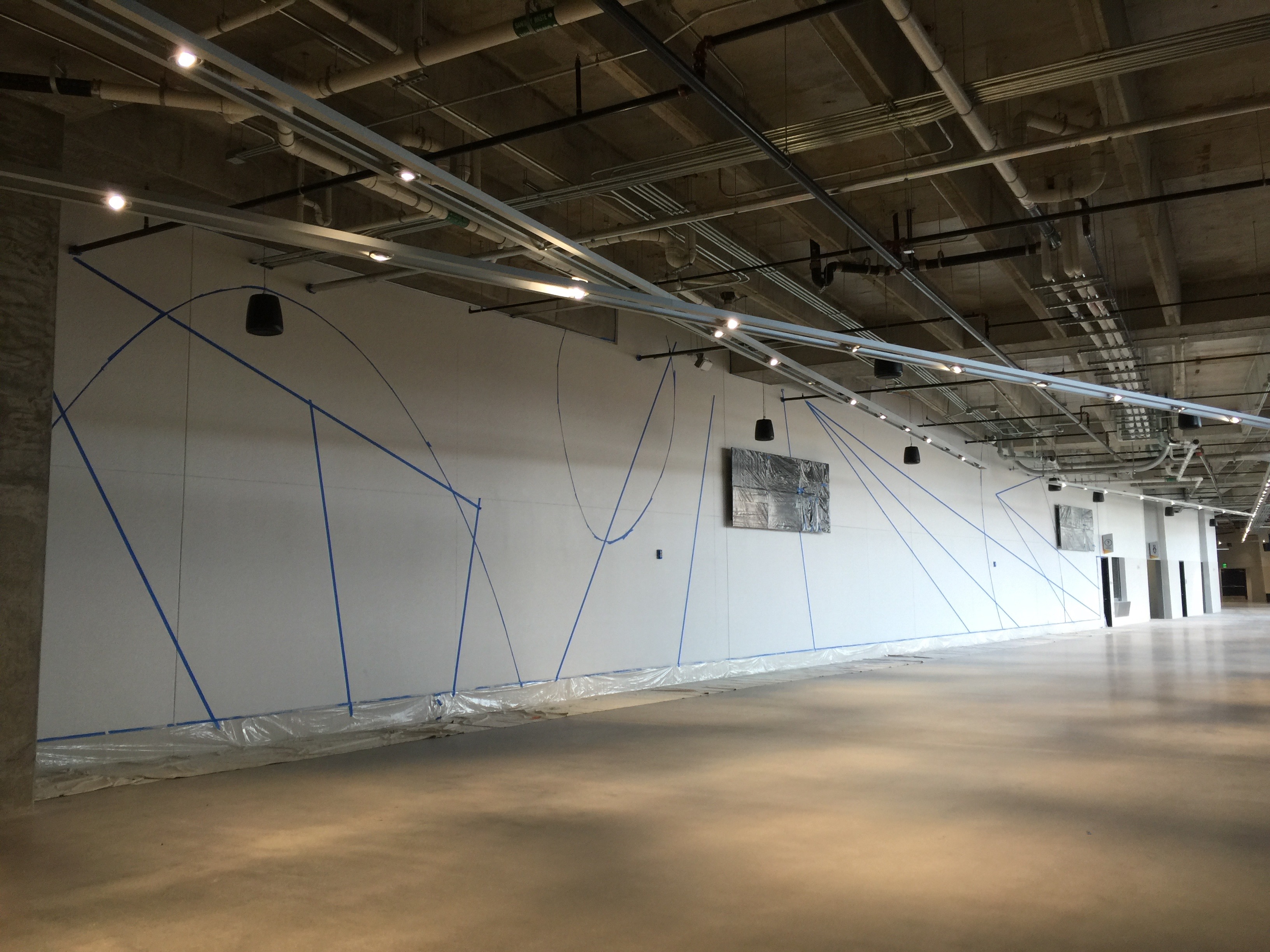 To begin, we masked out the large shard forms and began to paint them with base colors of purple and neutral grays and charcoal.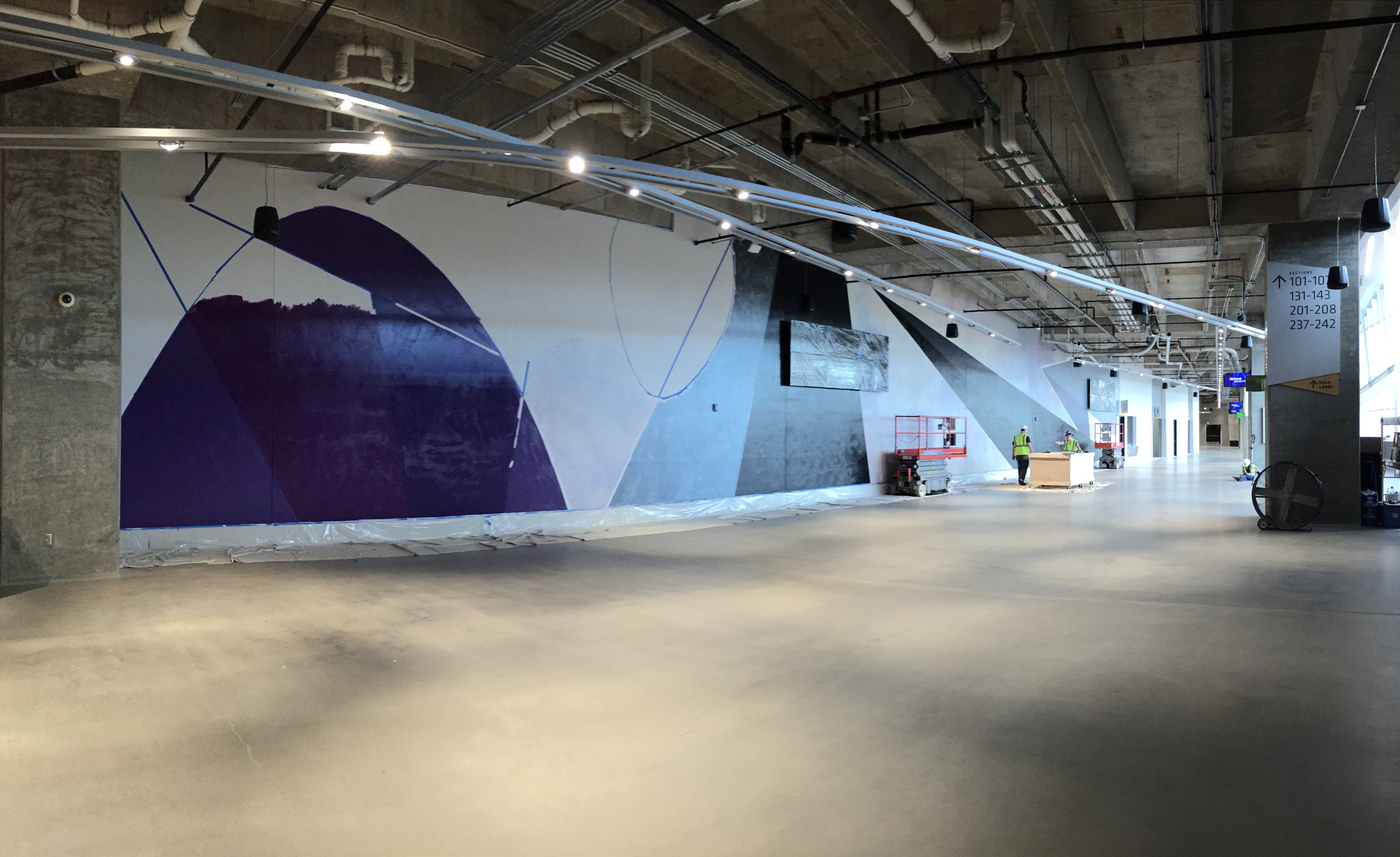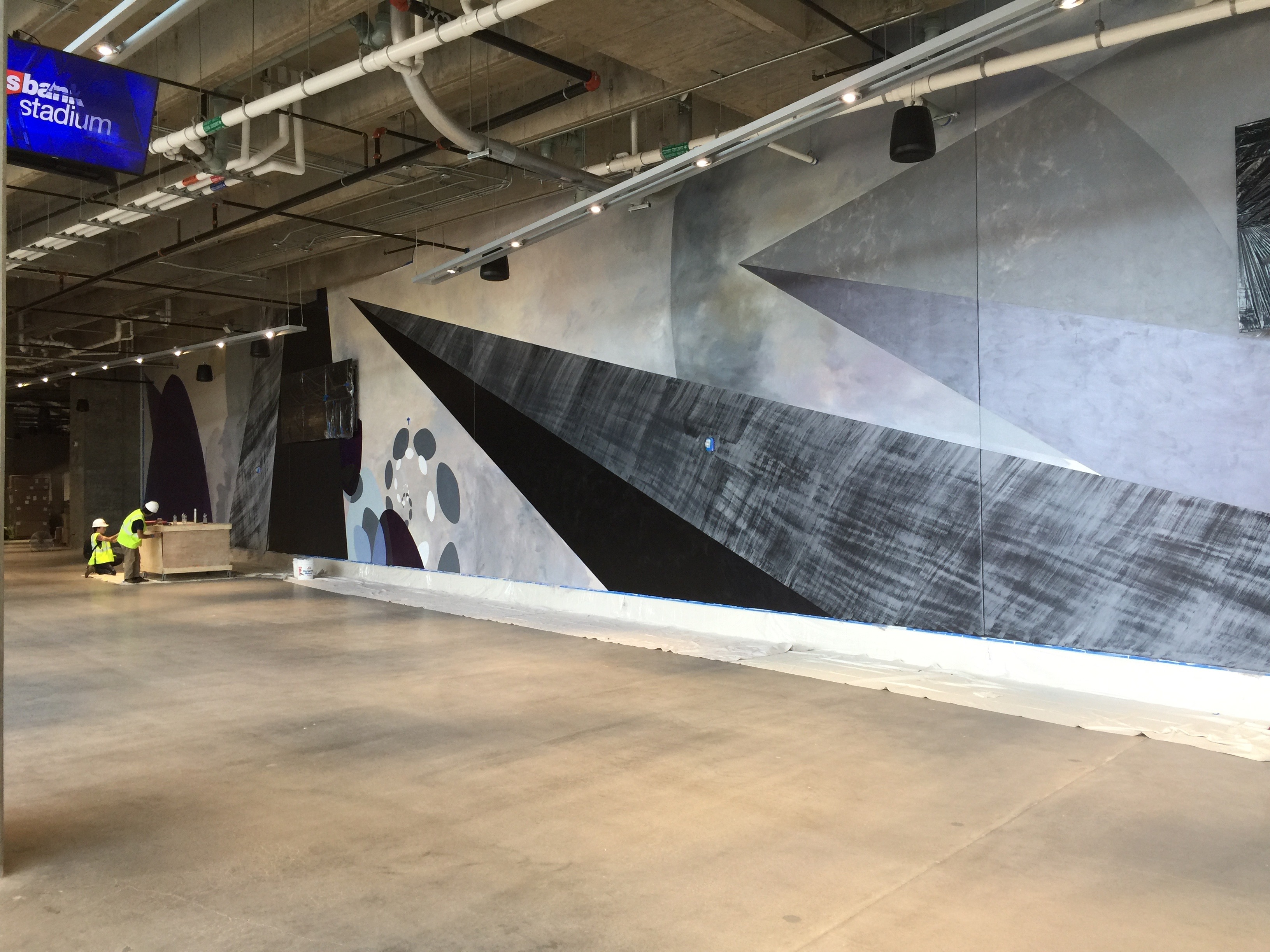 These shards were given texture to create monumental flat planes within an atmospheric space.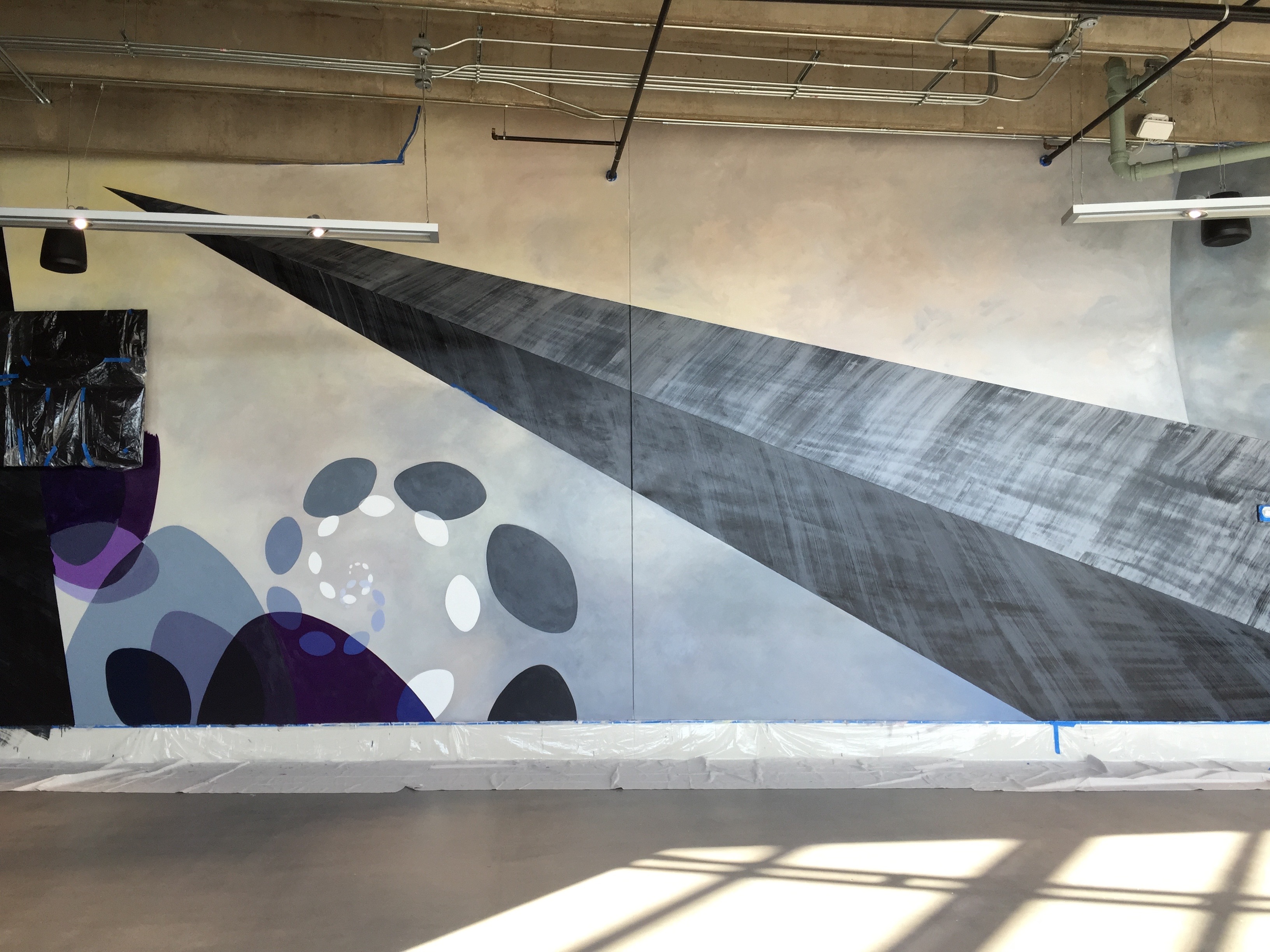 The spiraling football forms were drawn on and painted with multiple colors to give the effect that they are translucent.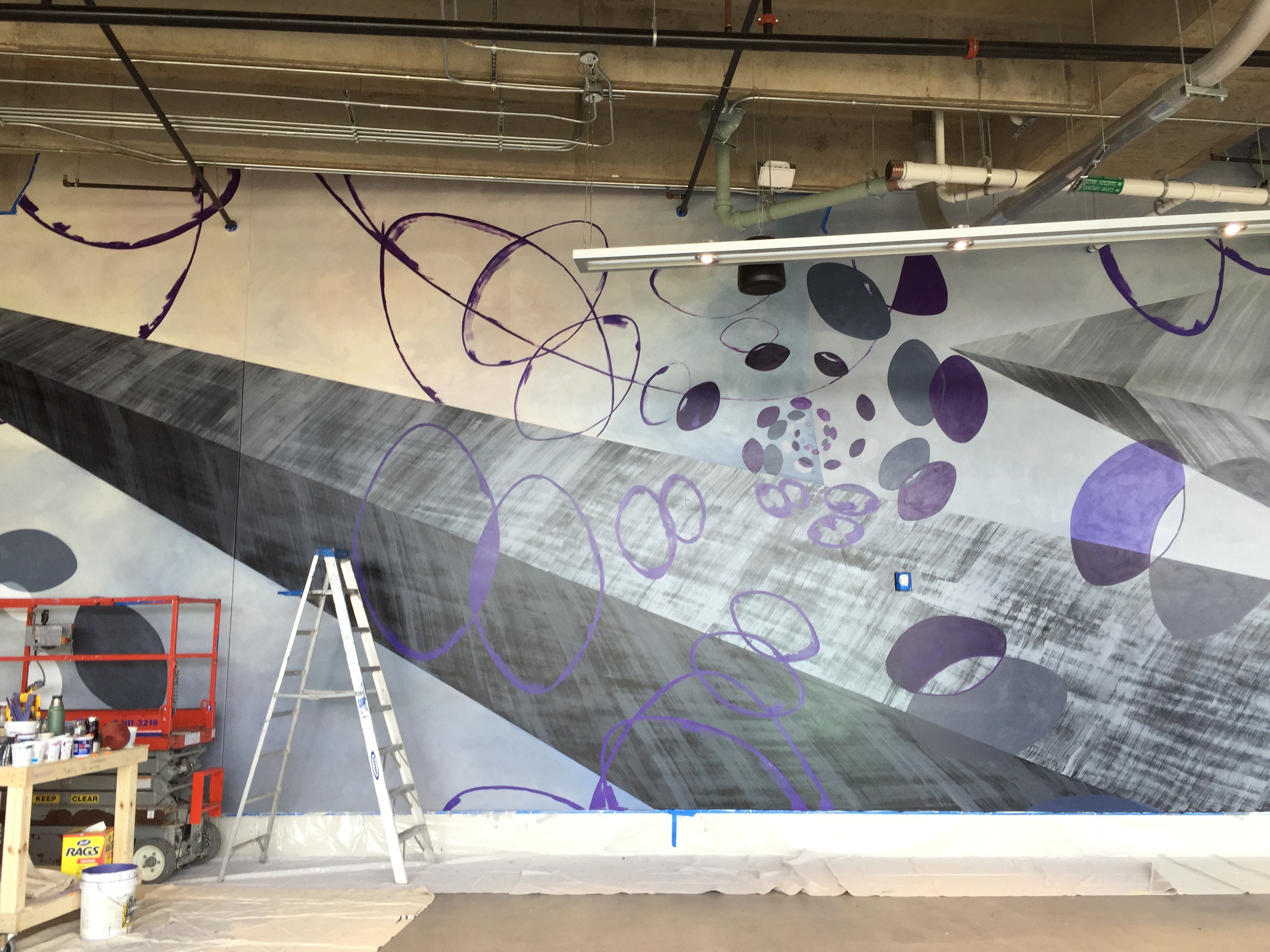 The complexity of the design evolved as the painting and color choices were refined.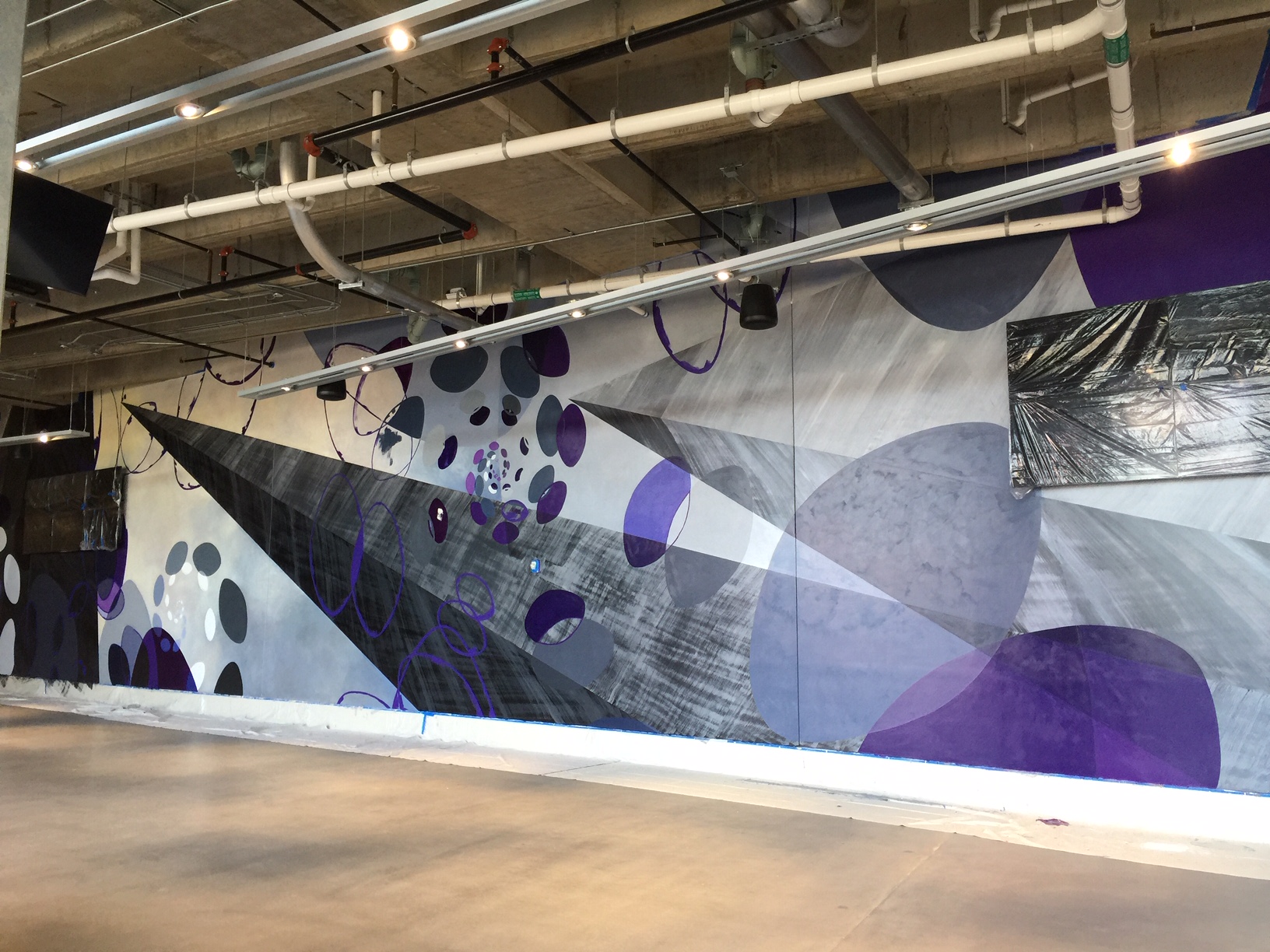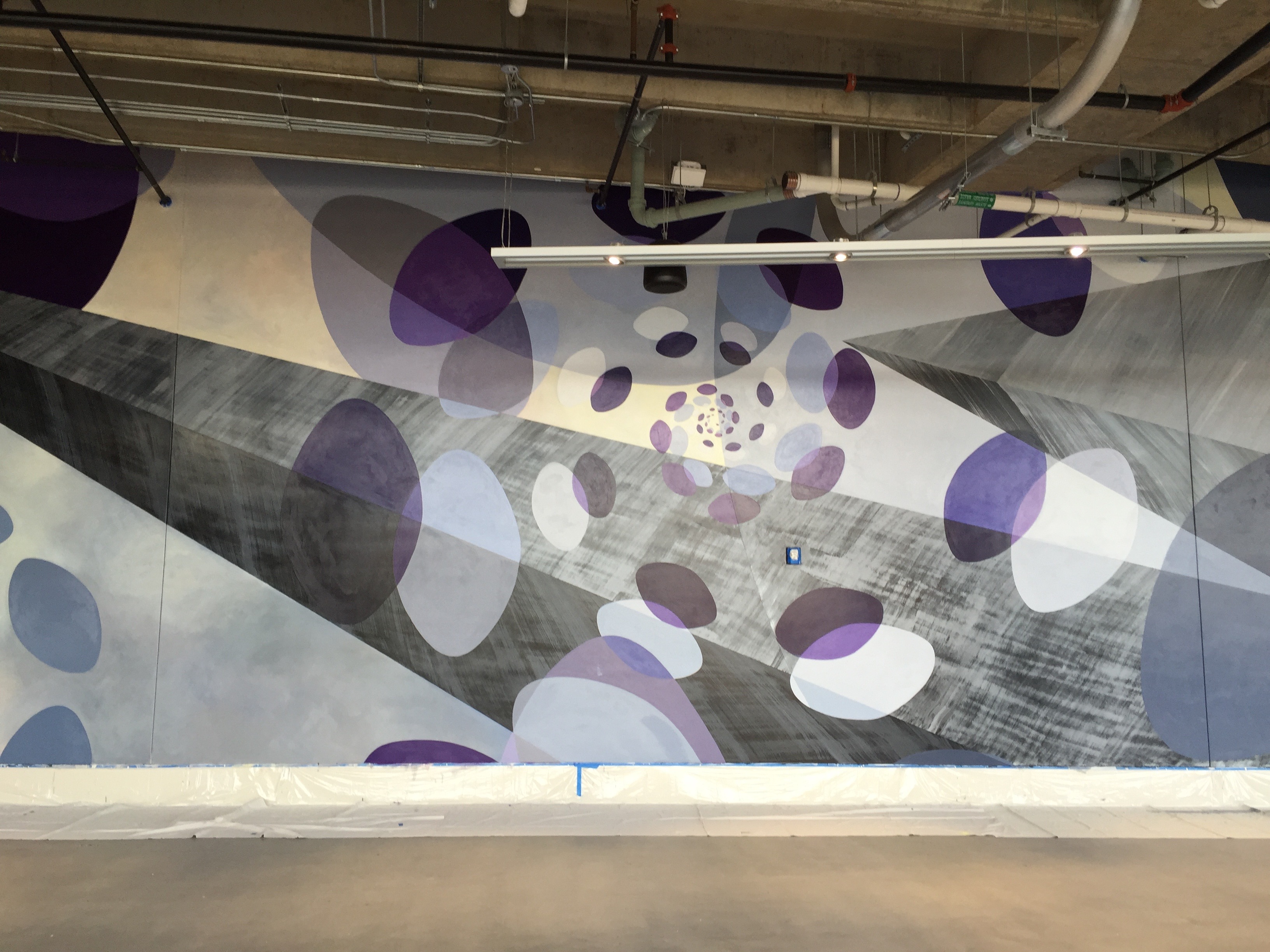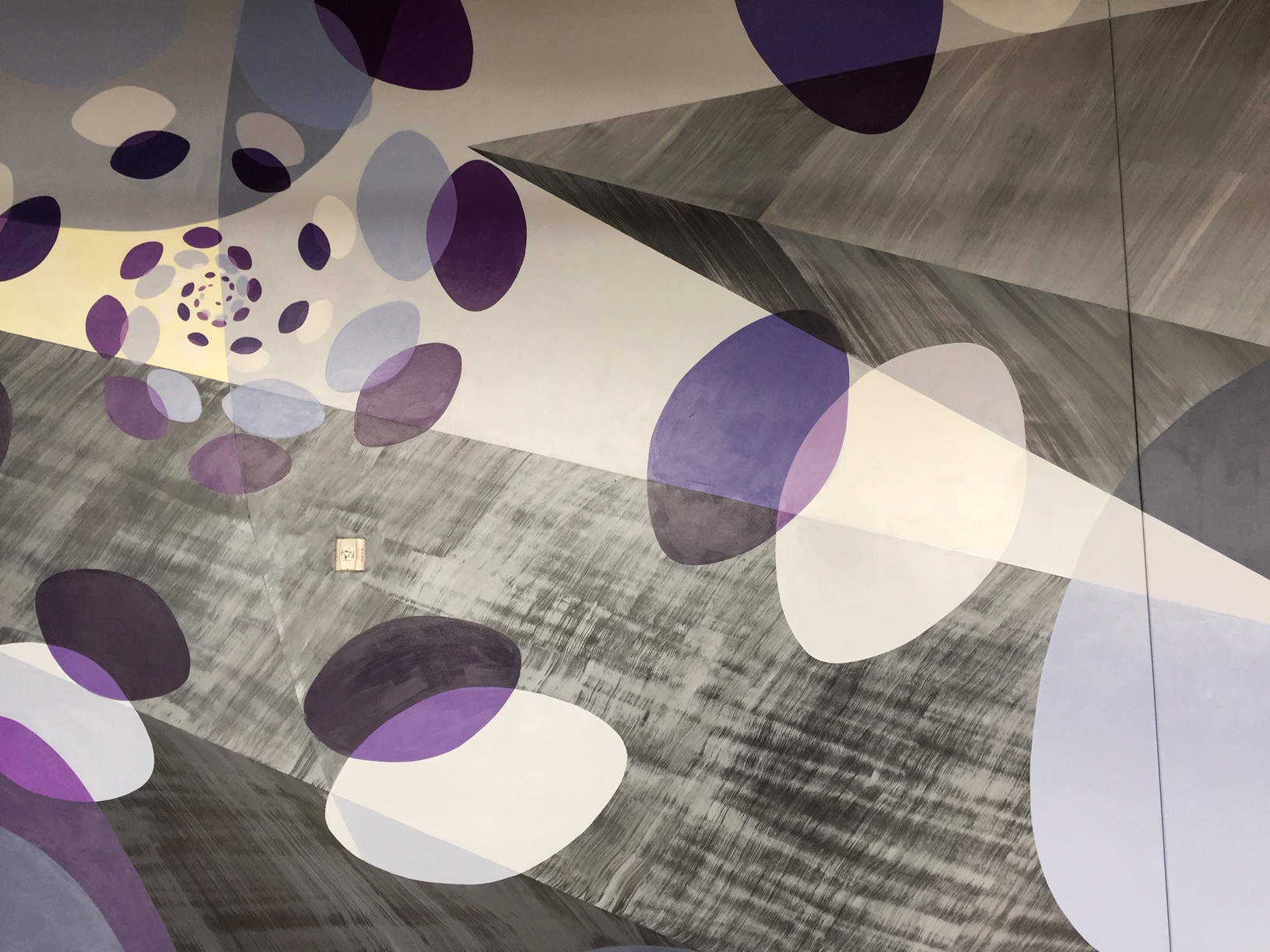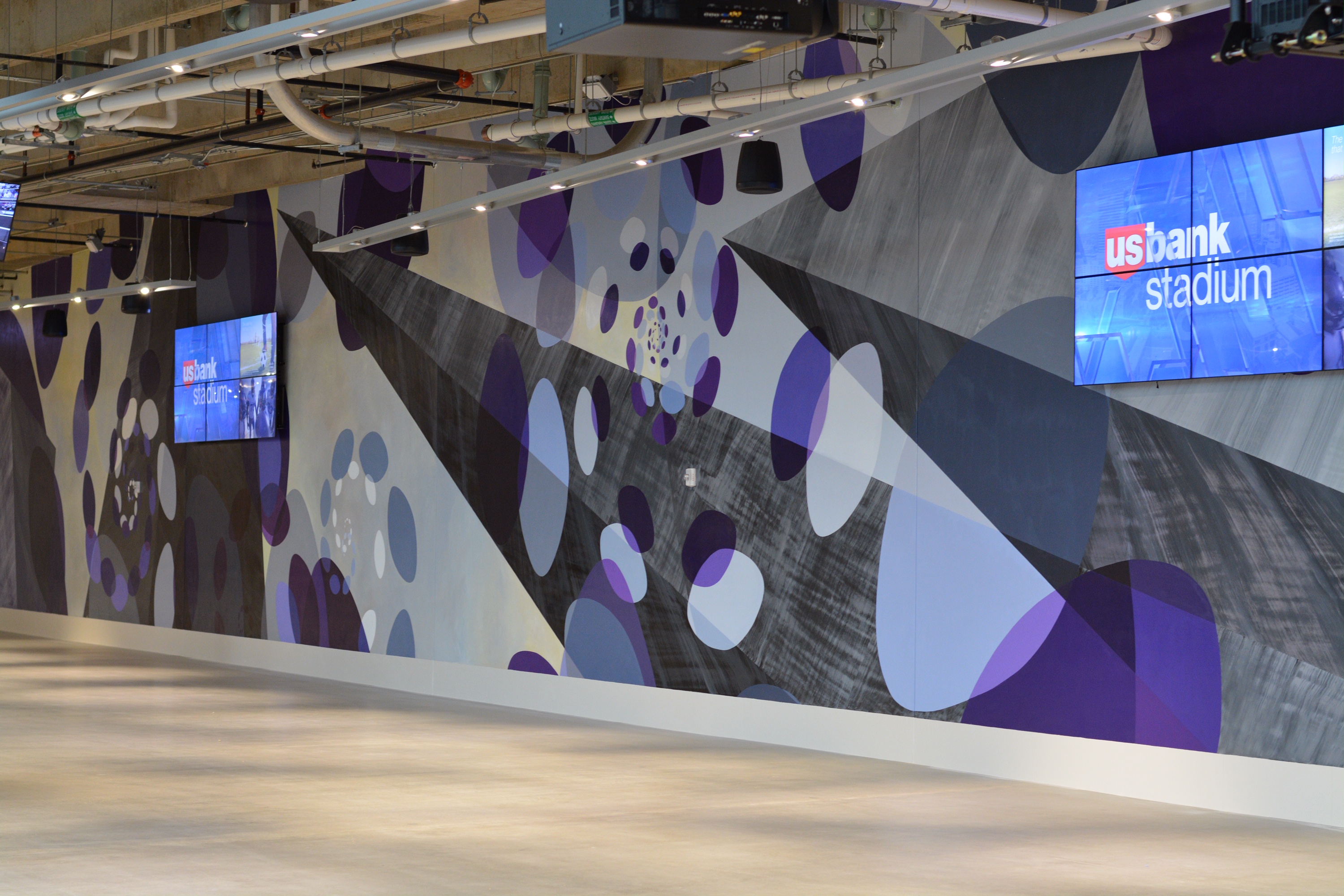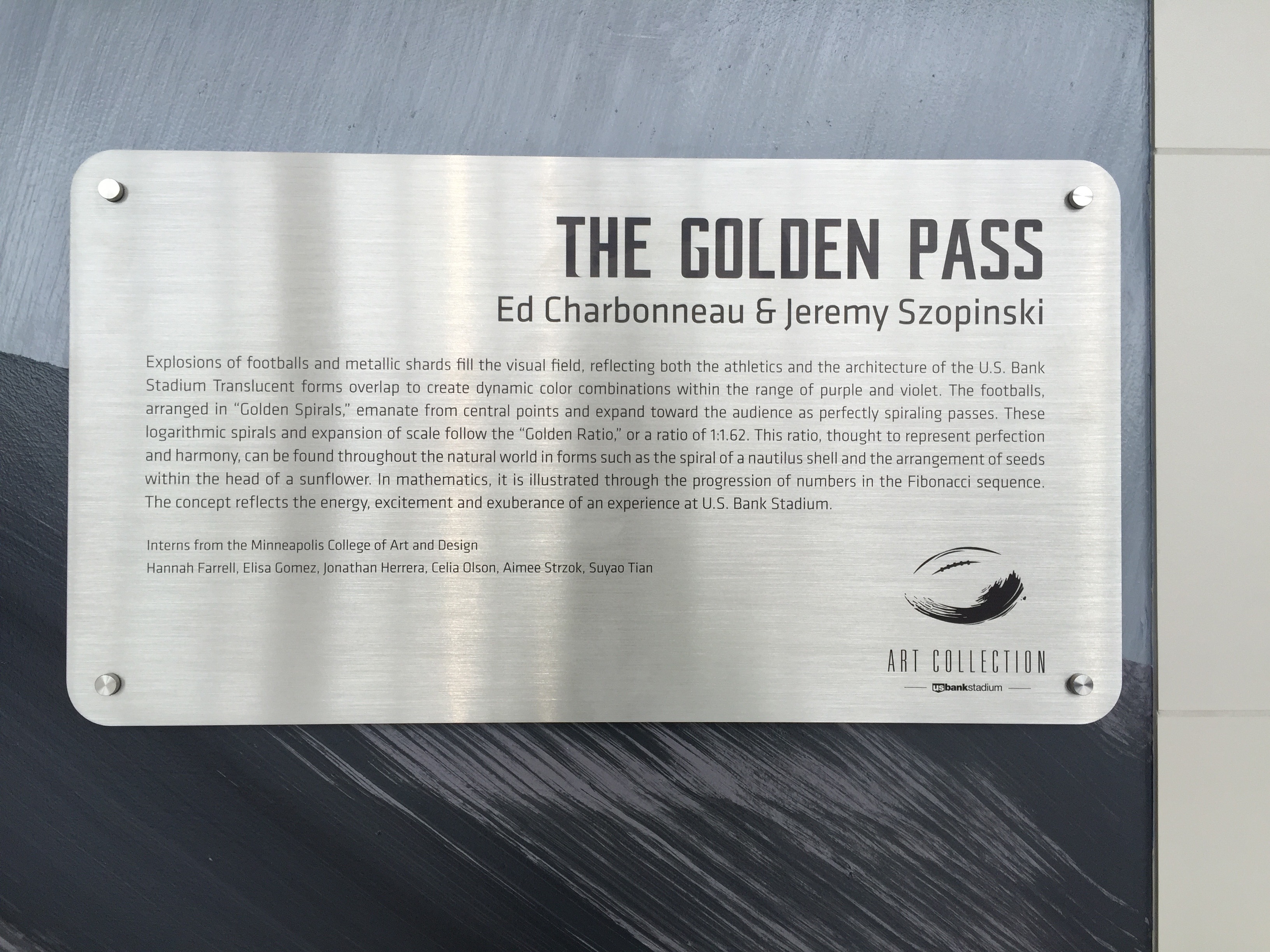 "Explosions of footballs and metallic shards fill the visual field, reflecting both the athletics and the architecture of the U.S. Bank Stadium. Translucent forms overlap to create dynamic color combinations within the range of purple and violet. The footballs, arranged in "Golden Spirals," emanate from central points and expand toward the audience as perfectly spiraling passes. These logarithmic spirals and expansion of scale follow the "Golden Ratio," or a ratio of 1:1.62. This ratio, thought to represent perfection and harmony, can be found throughout the natural world in forms such as the spiral of a nautilus shell and the arrangement of seeds within the head of a sunflower. In mathematics, it is illustrated through the progression of numbers in the Fibonacci sequence. The concept reflects the energy, excitement and exuberance of experience at the U.S. Bank Stadium"