Spring 2018
Jeremy Szopinski and I were commissioned by the Minnesota History Center to create a Somali Mudul prop for the exhibition "Somalis + Minnesota". Construction included replicating the look and feel of mud walls using acrylic materials tinted to be a sandy tan color. We sourced thatch from a company in California for the roof, and also painted an interior backdrop to give the illusion that the structure was a complete cylinder. We worked in close communication with staff members of the Minnesota History Center and the Somali Museum of Minnesota to complete the project.
View on installation day of the mudul within the larger exhibition.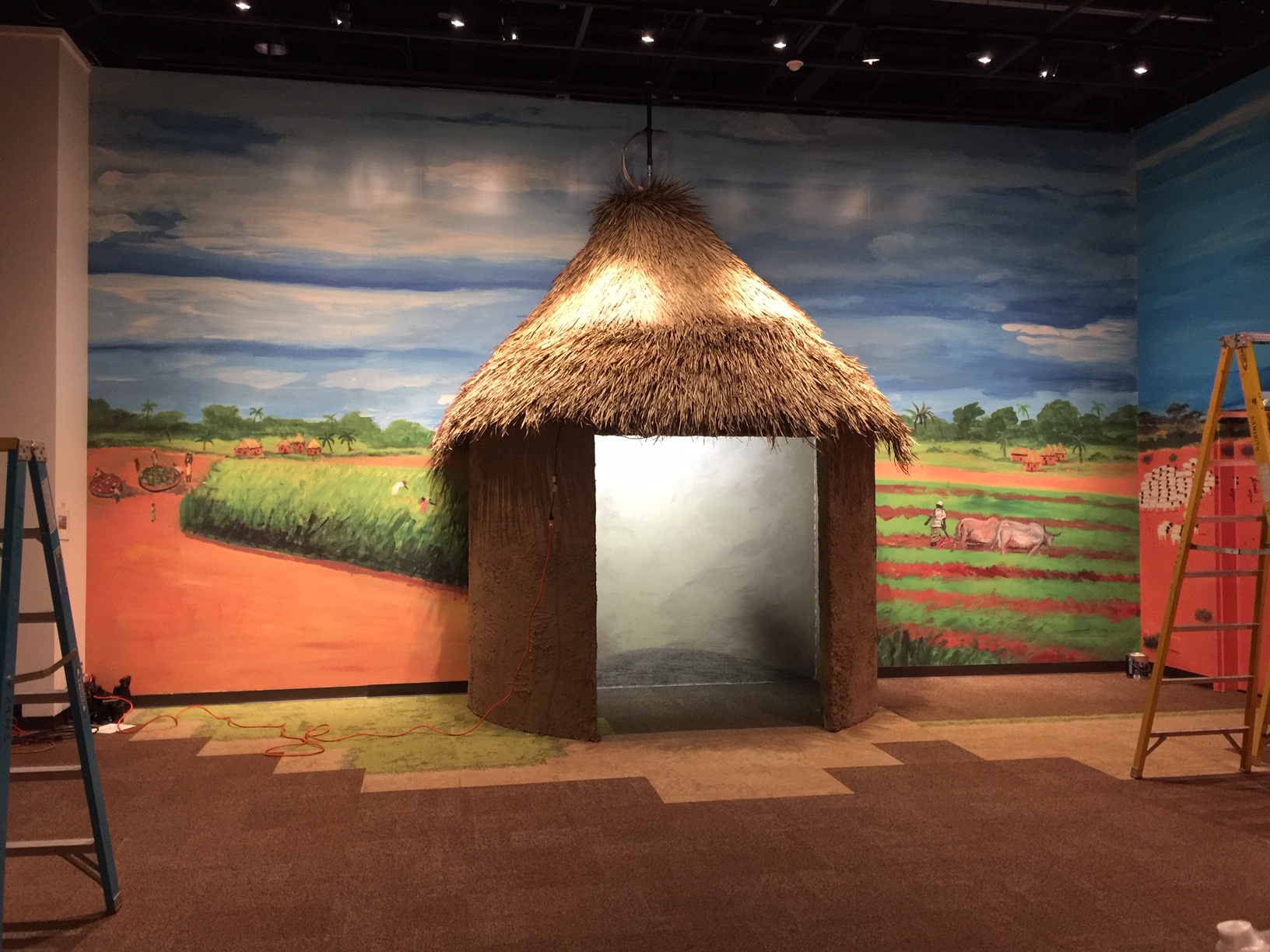 Studio view in-progress showing the wooden armature construction.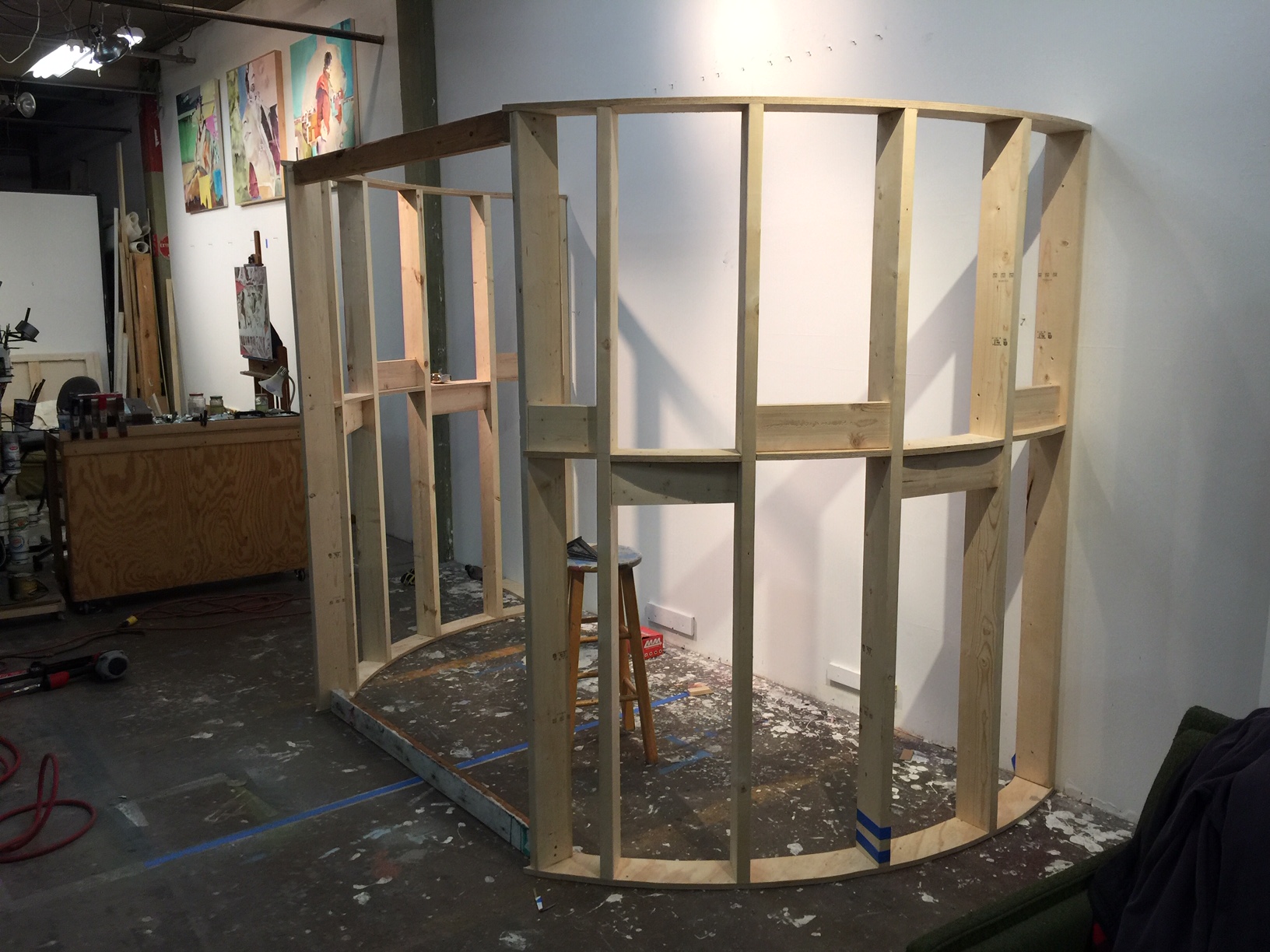 Initial layers of acrylic begin to produce the look and feel of dried mud.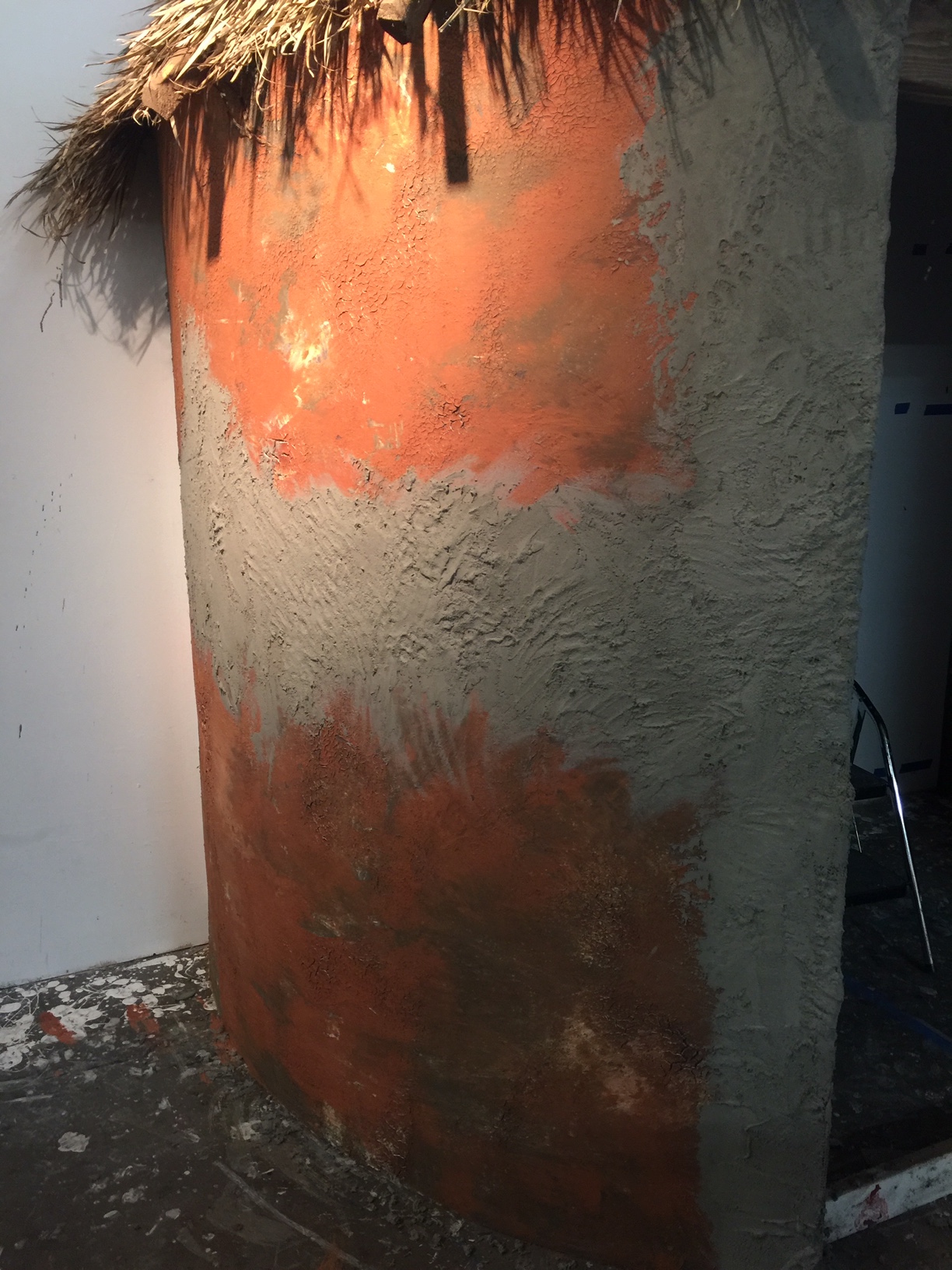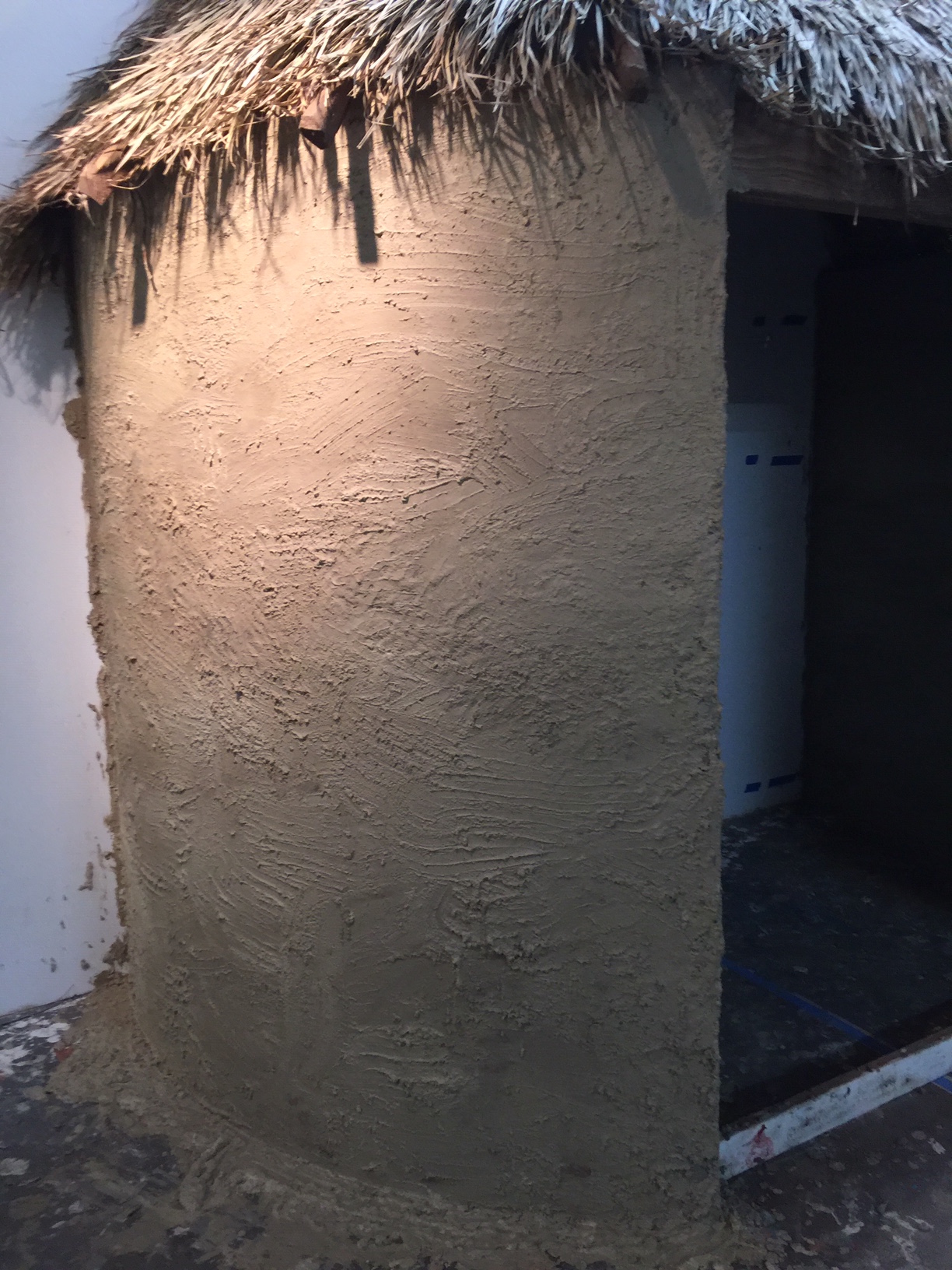 A thatch roof was added.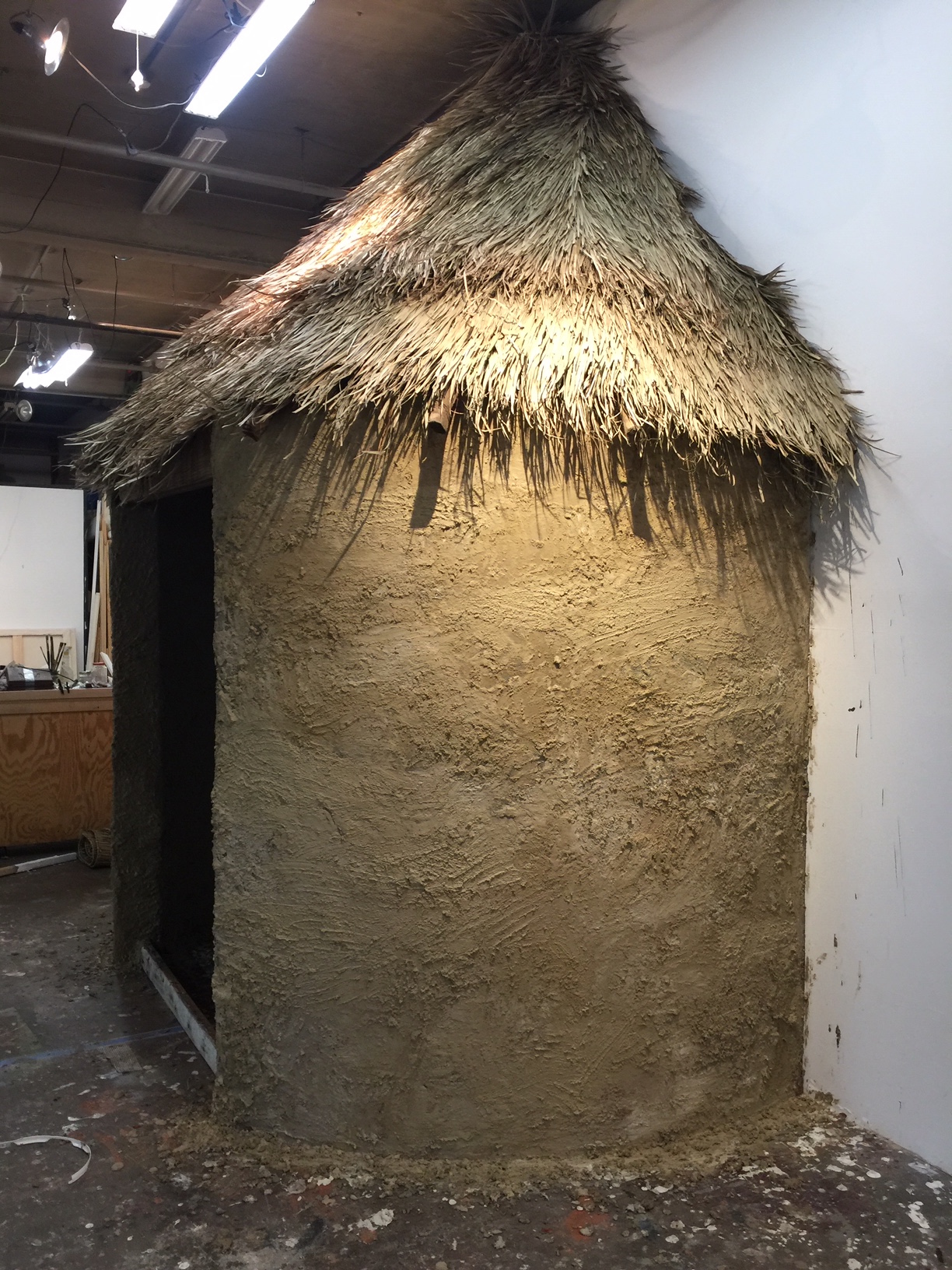 Detail view of acrylic mud texture at entrance to the mudul.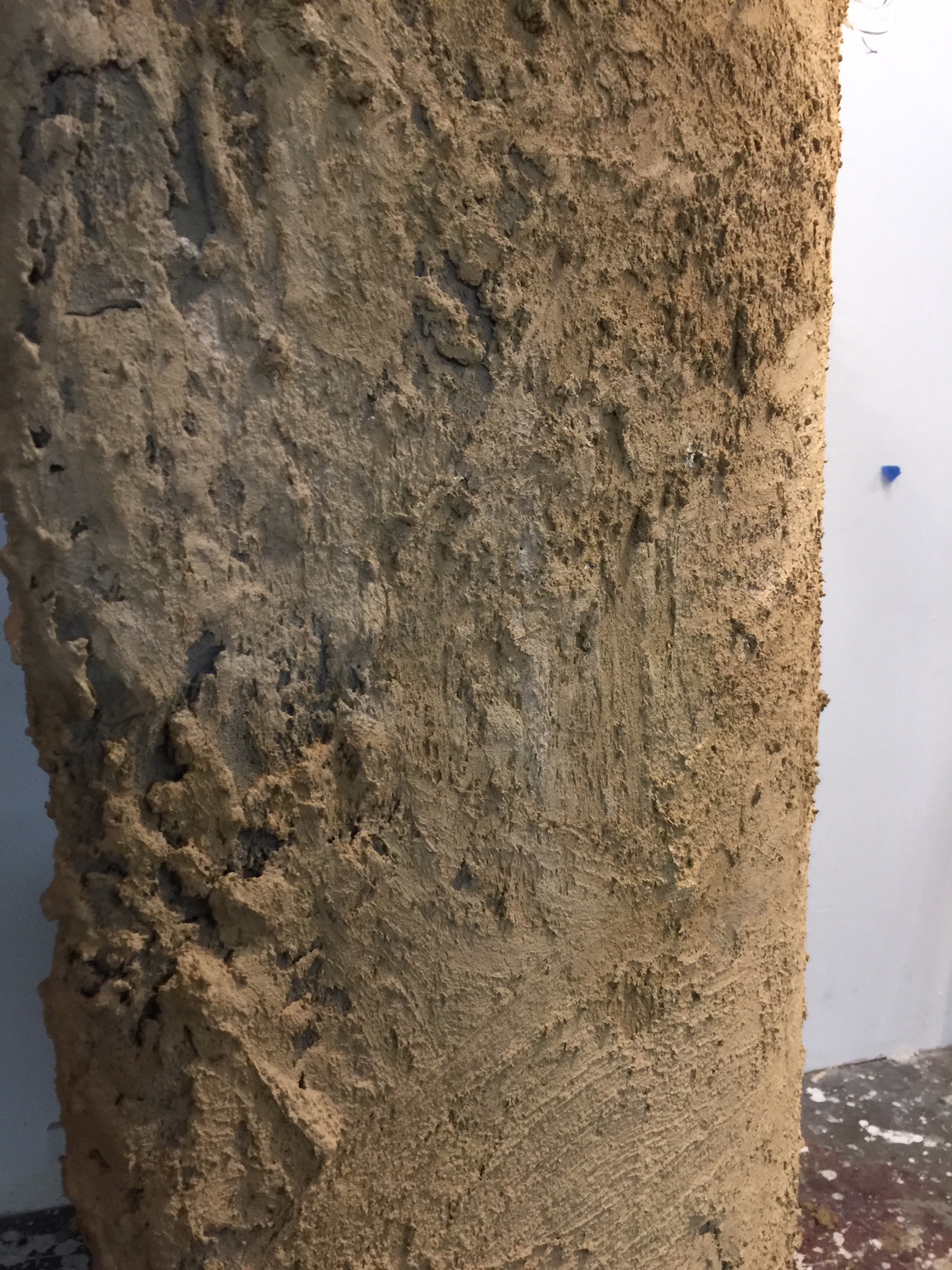 Progress photos of the painting of the backdrop on canvas.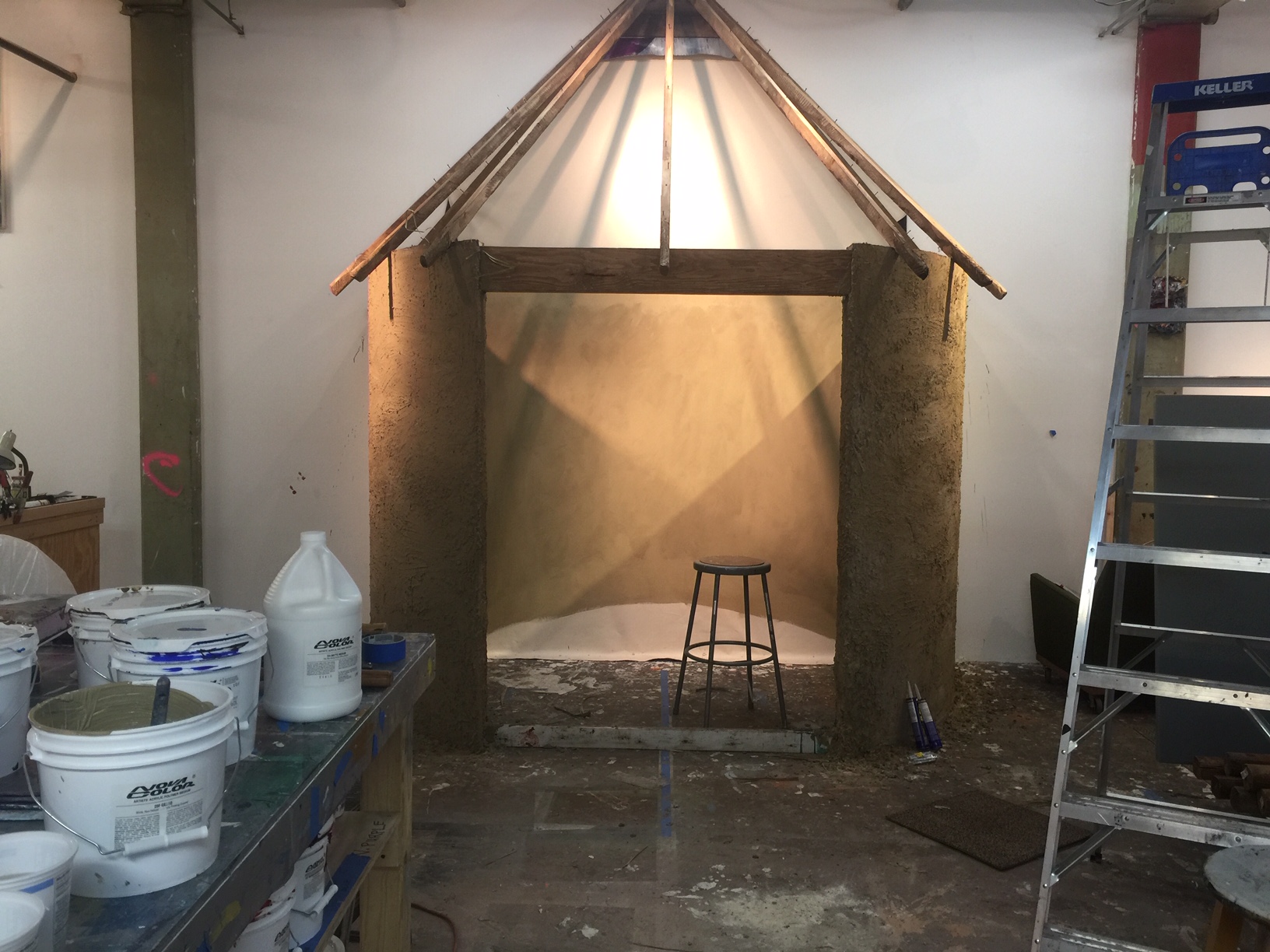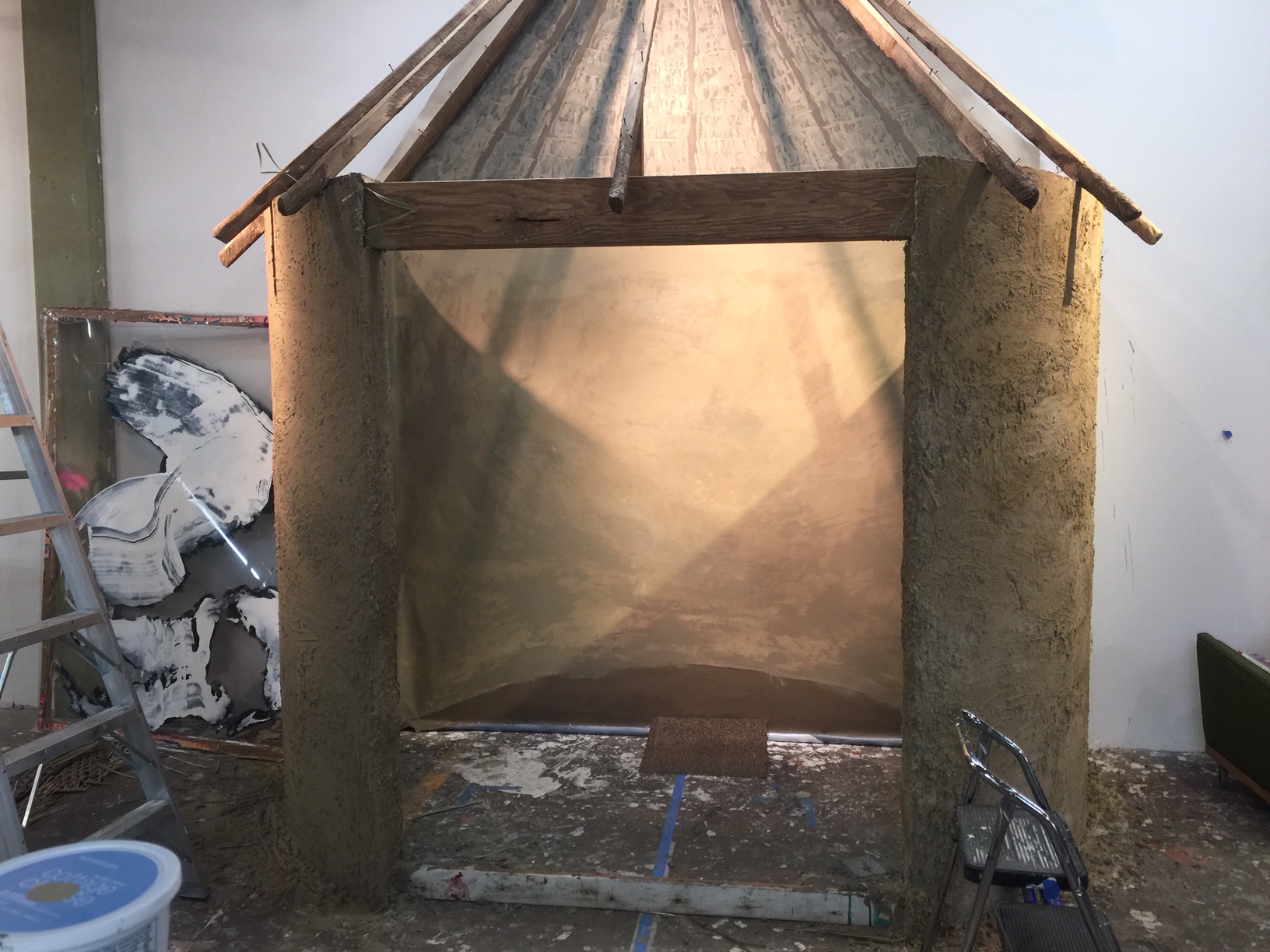 We installed the mudul in one work session at the museum.