Winter 2015
Design and painted with Jeremy Szopinski. Assisted by students of Hastings Senior High School and instructor, Tom Weber. The mural shows the confluence of the Mississippi, Vermillion, and St. Croix Rivers near Hastings, Minnesota.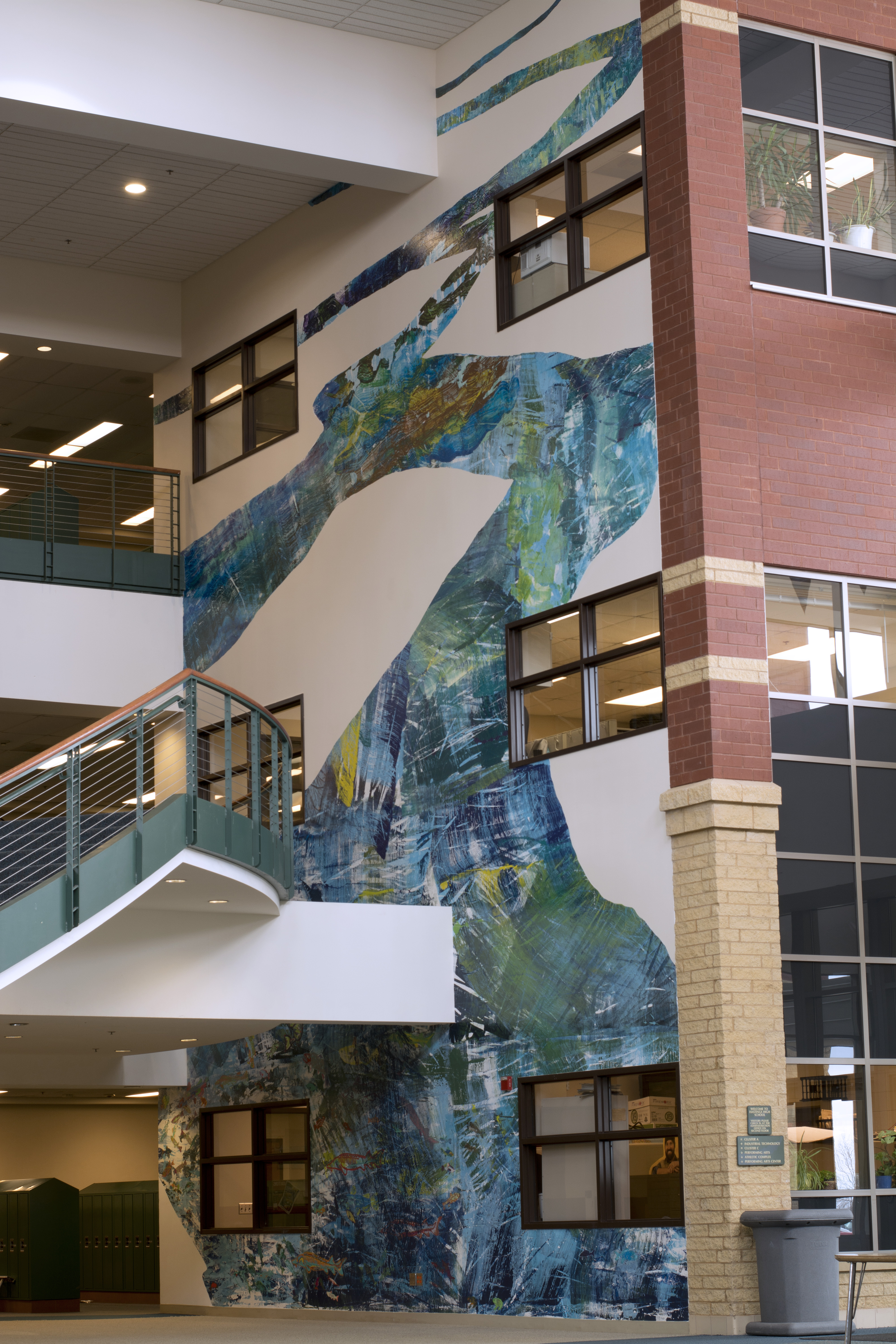 The mural is on a wall within a three story atrium space of the high school's cafeteria and main entrance.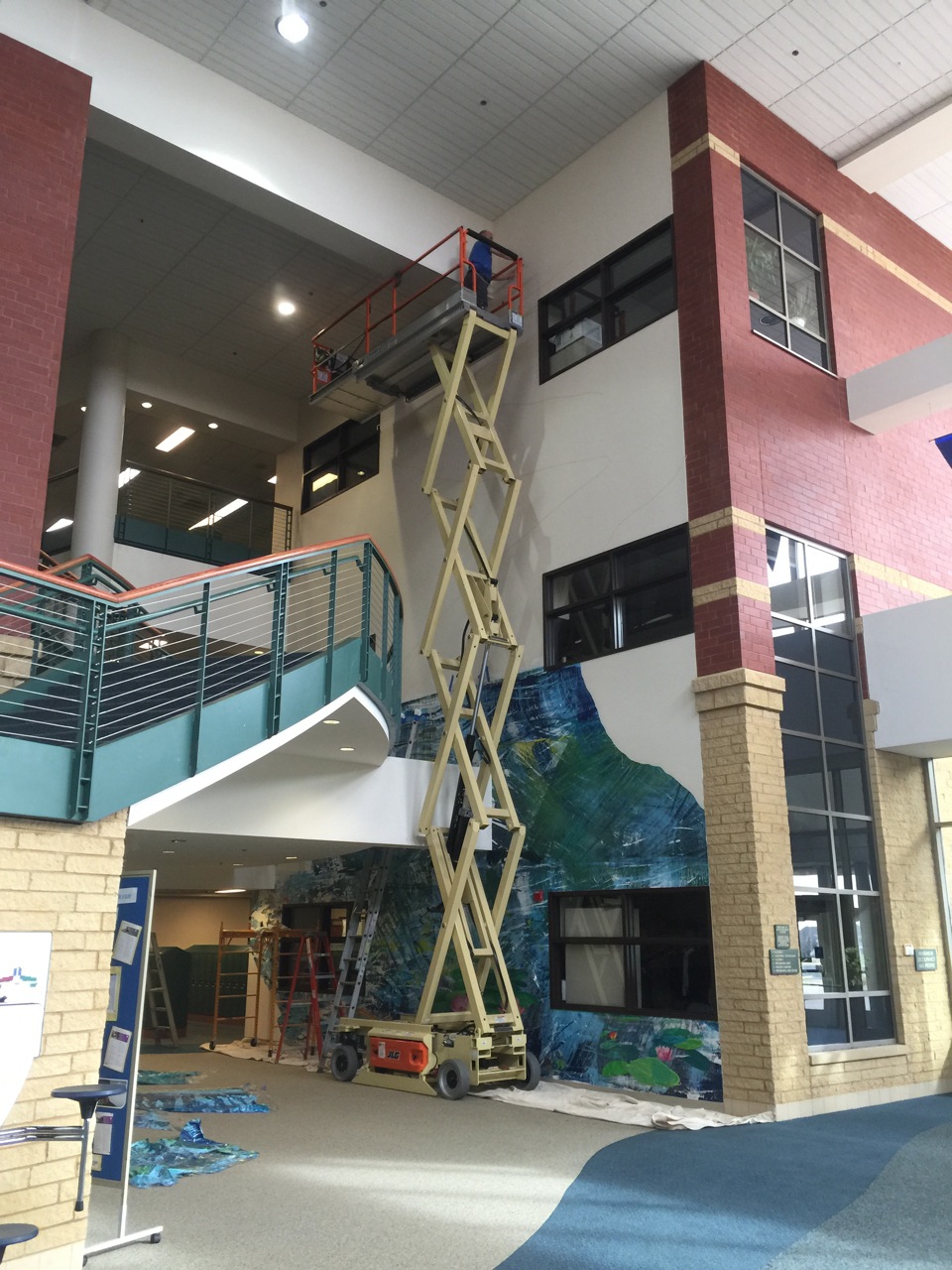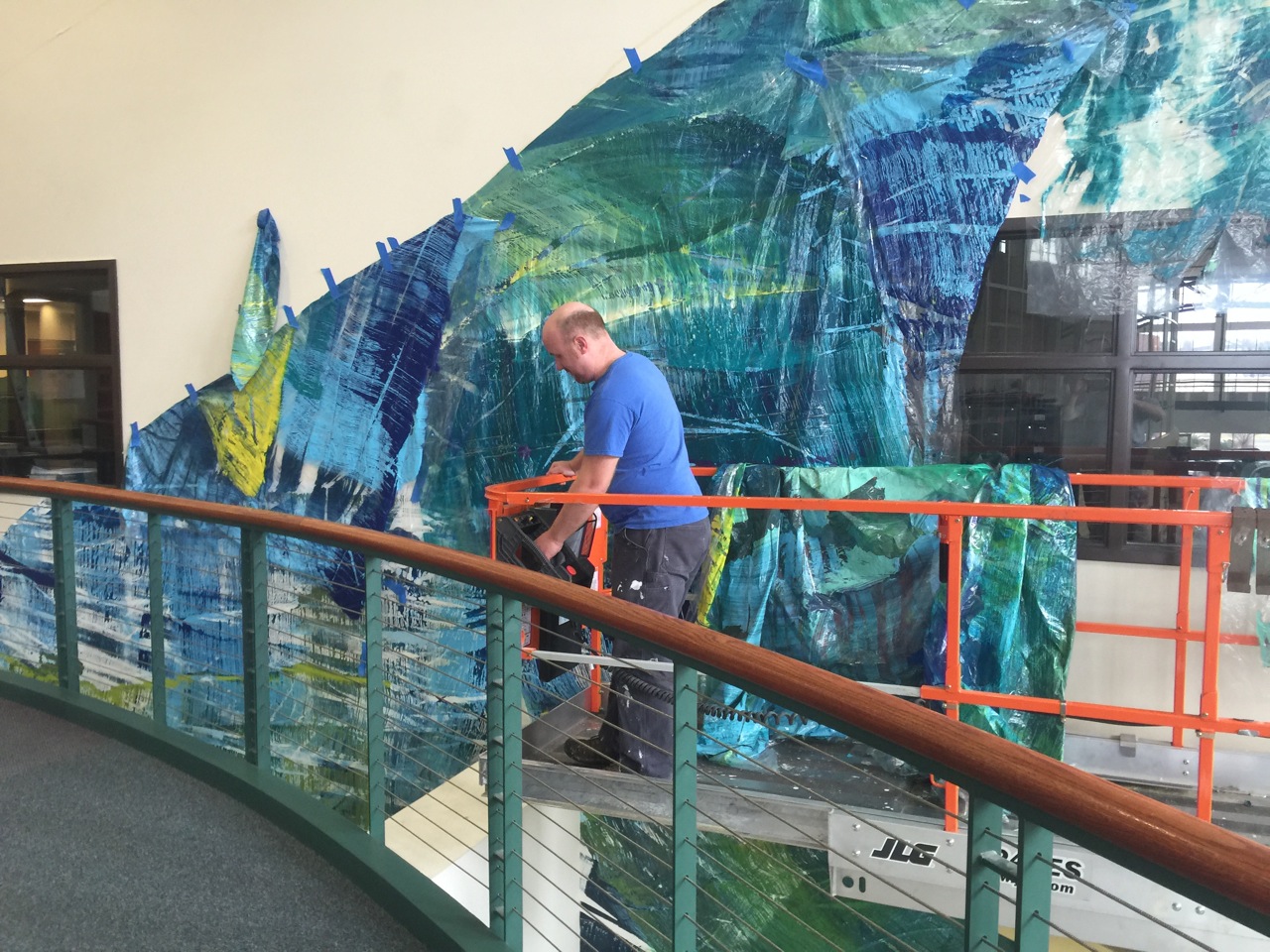 Jeremy Szopinski at work.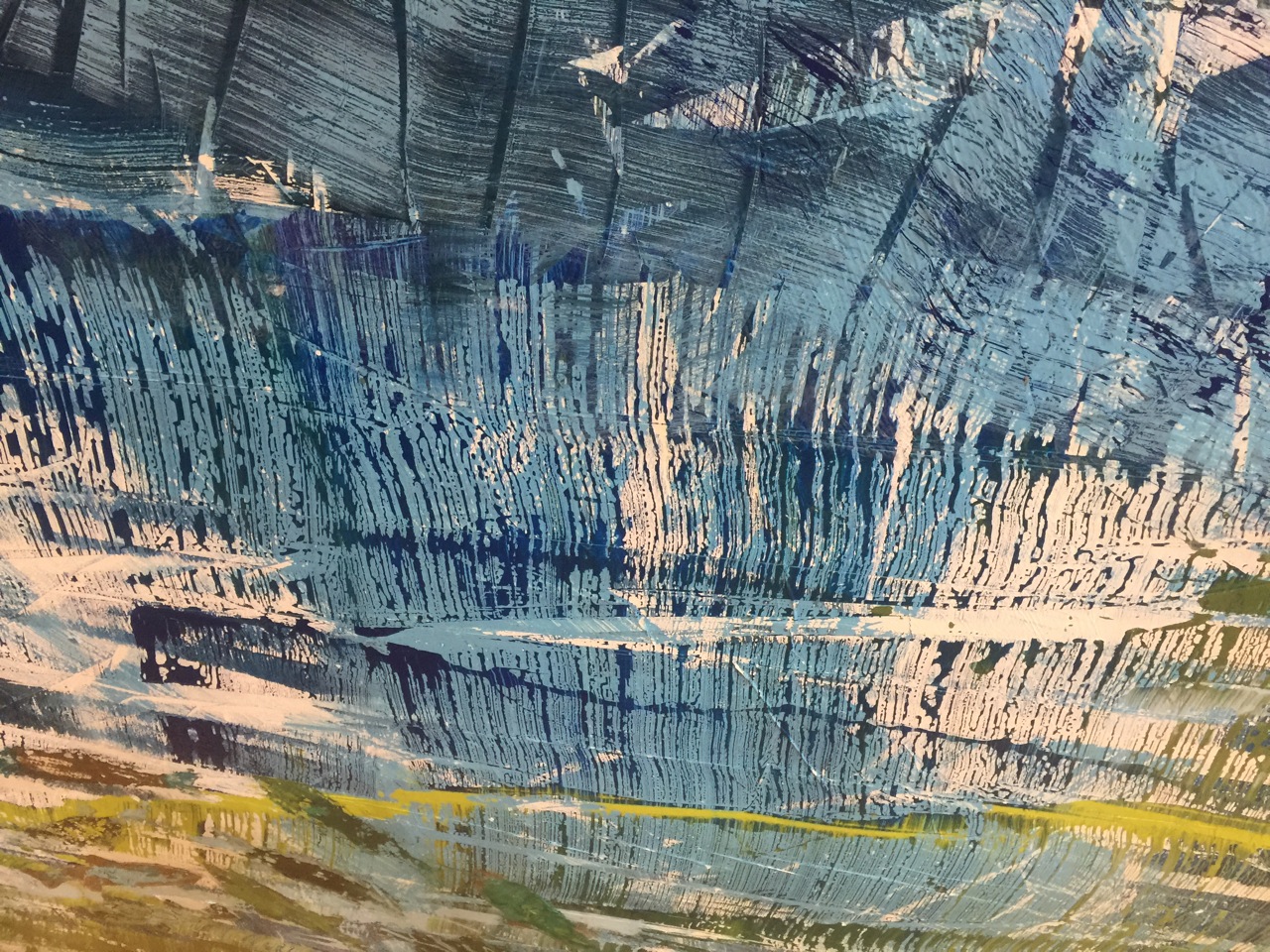 Students helped with the painting of the water, and also fish that were embedded into the design and texture of the flowing paint.