Summer 2018
Collaboration with Kaamil Haider, Mohamud Mumin, and Jeremy Szopinski.
Commissioned by the Lake Street Council and exhibited publicly on the grounds of the New Horizon Academy at the intersection of Blaisdell Avenue and Lake  Street, in Minneapolis, Minnesota. The collaboration involved modifying a large wooden crate by cutting irregular-shaped windows into the four sides to expose a reflective Mylar-coated interior. Thus, the light through these window illuminated the box's interior. Panels upholstered with traditional Somali garment fabrics were attached to the exterior of the box in a quilt-like pattern. The final element of the piece was to invite the children of the New Horizon Academy to draw on pieces of Mylar which were then added to the interior of the light box.
Studio view in-progress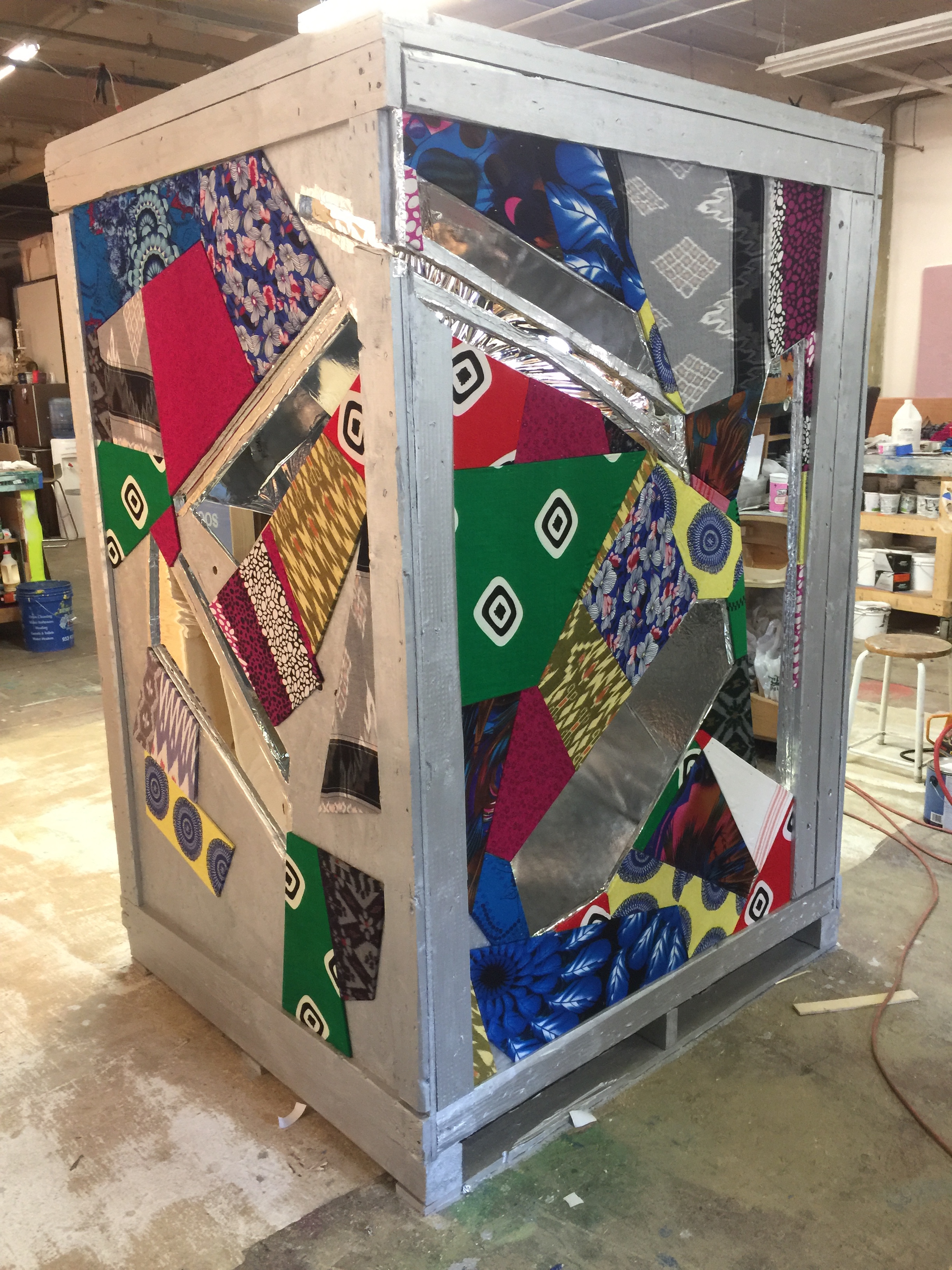 A view through one of the windows showing how space was somewhat distorted by the multiple reflections.
A view showing the Mylar-coated interior.